Strawberries with Stems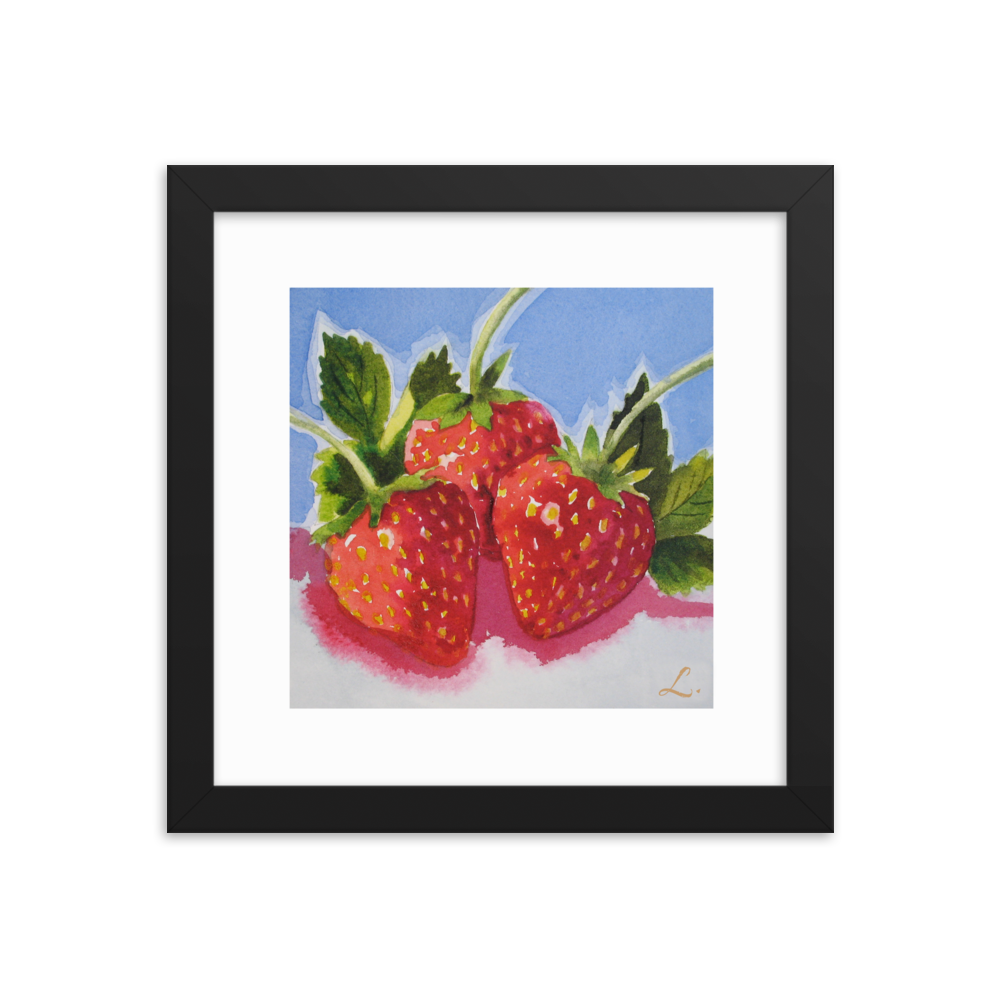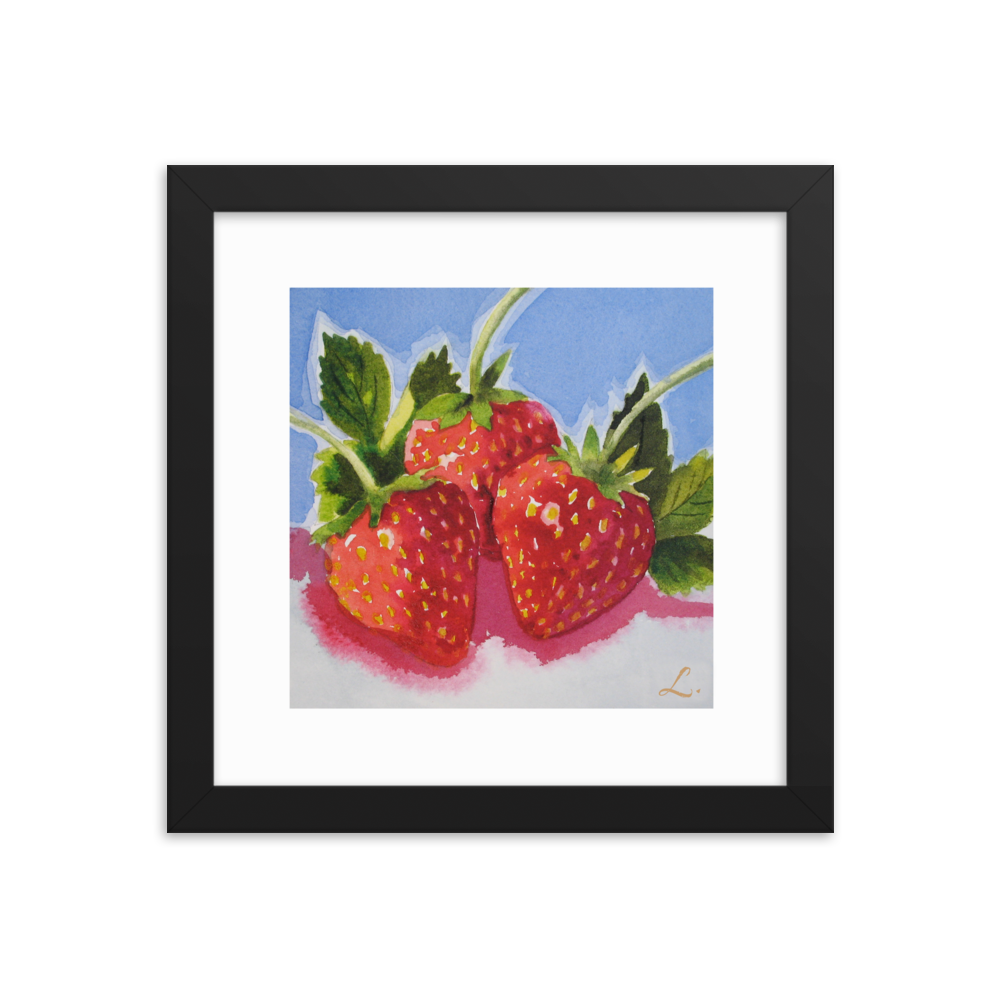 Strawberries with Stems
10" x 10" Unframed or Framed
Instantly transform your kitchen wall, or any wall, with this charming, colorful print or prints made from the original watercolor. Includes handsome white 1 1/2" border - perfect for attractive framing or buy already framed. Available Framed or Unframed.
See below for example of unframed and relative size of print and to see what the prints might look like on a wall.
Museum-quality print made on thick, durable, archival, acid-free, matte paper.